Day 25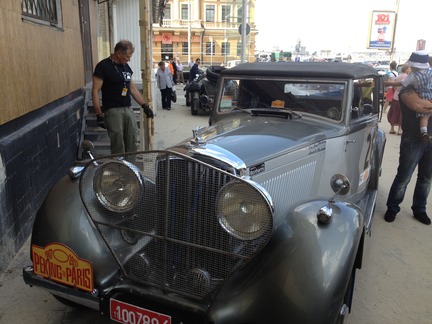 Kiev Rest Day
We are on the river Dniepro, in a Fairmont Hotel. I think it's Canadian at  least it used to be. We are in civilization now and interesting to think I actually want to eat and dress up again. I packed a suitcase this morning  and trundled off to the post office in a taxi cab, the driver  spoke no English.  We were delayed as the Presidents son wanted to come to see the cars so all the roads were closed for an hour. he is a big rally guy. so came and interviewed some of the drivers.  My cabby who came to the hotel totally frustrated soon warmed up and we  figured out through various means what I needed to do and I sent home another 15 kilos of STUFF.
 I pack light, as anyone who knows me will attest but now I want it all gone. We have to climb the mountains now and it is important that we relieve ourselves of unnecessary weight. So we gave stuff to the crew, car parts and sundry items and now Tony and I will share one suitcase. Finally, we looked over the car again and we decided we need to remove a skid plate. Sorry Andy but the weight will hinder us and the car has been overheating recently so it's necessary to lighten our load. We only took one.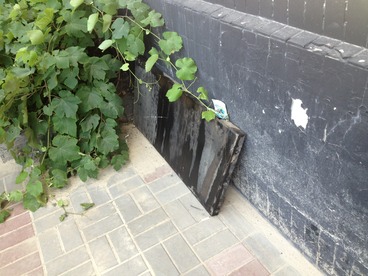 We took the rear skid plate off this afternoon and it was filled still with Mongolian sand, a weight right there and had huge dents but It must weigh close to 30 kilos. I couldn't pick it up
The car seemed to rise a little.
Oh yes we got our parcel of goodies or parts late last night. We bought the crew a round of beers too. They are super guys. not sure what we would have done without them. First thing this morning we got them to start on the springs and the saddle joints.
Tony did an adjustment  on the brakes but was missing some specific Bentley tools and  then Tony adjusted the points. He was going to replace them but said they seemed fine so he thought he should leave well enough alone.
He couldn't adjust the rear hubs as he only has two of the three tools necessary to do that. The rear brakes we are told sound like an elephants trumpeting.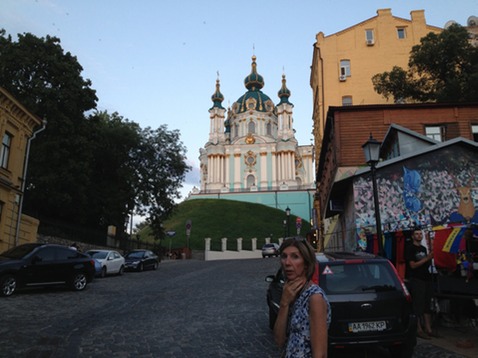 We had planned to do a trip around the city, but things always take longer than you think but it just means we will have to come back.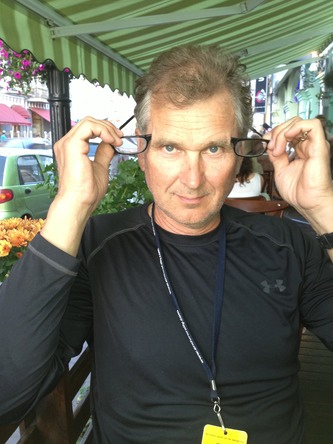 A few like Noelle and her dad in car 46  did a bus tour but her dad came back to readjust things. He got the crew to help. We chat often, Noelle is  from Geneva. She is in school in the US. I need to get more photos of the teams.
There are a number of family teams. Two  scottish brothers in an old Bentley, whose fathers dream was to do this race and sadly developed cancer and passed away last year. there are a number of father son groups. There are only three teams of father- daughter and I haven't seen one of the other teams in some time. I believe they were from Italy.
Today a number of teams reappeared ready to go tomorrow. Two Bentley's and the Riley reappeared again. Those two guys have worked so hard.
The jaguar was repaired and arrived back from the shop to the cheers of the other drivers. It was shiny and clean too. Our looks nice too still its major clean.
We finished up around 5:00pm, Tony showered and then went to have a glass of Champagne. The rules now change in the rally, they get more strict with time and controls. We can't be late and we must Ollie all instructions more carefully. Their will be a European Championship along with the overall which gives those who have been left on the side lines a chance to win an award.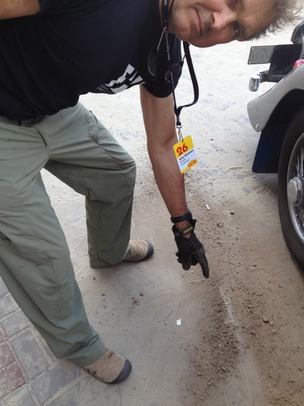 So as of today we came out of Russia in 5th place overall and 3rd in our class. We are more than pleased.  We have 7 more days of racing now and no more breaks. So the cars have today, their last rest and their last chance to have major repairs before we start the arduous climbs through the mountains of Slovakia, Austria, Switzerland and then into France. Tomorrow we start at the race track in Kiev, it should be interesting. We leave  very early from here. Probably around 6:30am, that way we can miss the horrendous traffic jams that seem to plague most of these Eastern cities. Russia almost killed us. The heat caused the car to get vapor lock and watching the temperature gauge constantly as we drove at a snails pace into the city after a long hard drive  each evening was very disconcerting.
 🏁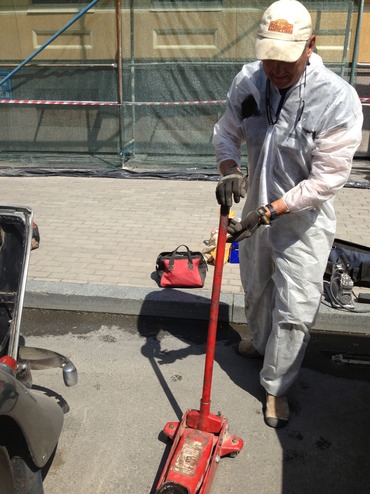 Tony very stylish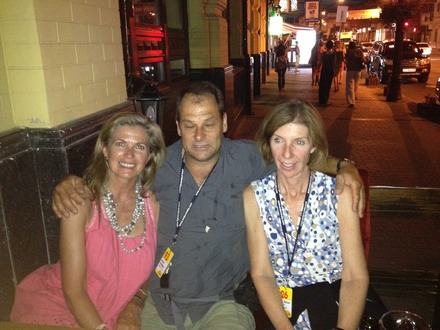 Bentley  group from South Africa dinner in Kiev.