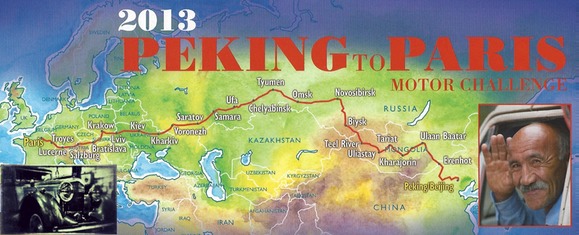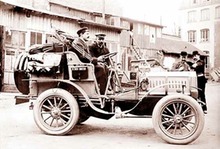 The path of the 2013 race does not follow precisely the original routing of the 1907 rally. Politics and border changes make an accurate re-creation impossible. Nevertheless,  much of the route and the distances are similar, and some of the participating cars are close in age to that of the original race. It remains a daunting and challenging event despite all the years that separate the original experience. There will be several weeks spent traversing open desert and more weeks on rough gravel roads up mountains and through the Siberian outback. Still that will not compare to the dire circumstances and complete lack of infrastructure that faced the original competitors. Photos of the early event record some of the incredible efforts made by these first participants. 
This years race is the fifth time the rally has been run. Participating teams are divided into catagories (vintage, vintageant, classic) according to the age of their vehicles. Our car falls into the vintageant group which includes cars manufactored between 1930 and 1945. That means we will be competing head to head with 21 other teams for top honors in our class as well as an overall standing.
For more in depth history of this unique motoring challenge you can find it on the official rally website at Endurance rally association (Peking to Paris).