Day 17
Two flat tires yesterday is more than enough. We are getting proficient at changing them but the black flies, Mosquitos  and horse flies are killing us. Today, we had another flat tire, it is getting ridiculous. We then had to put the rim on the other. Other participants now wave when we are stopped on the side of the road and many shake their heads surprised by our bad luck with the tires.  we are now unfortunately down to patching inner tubes.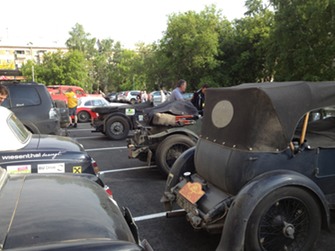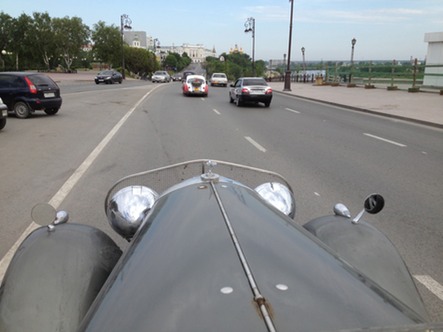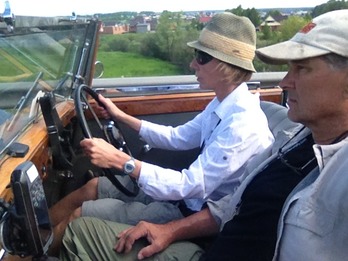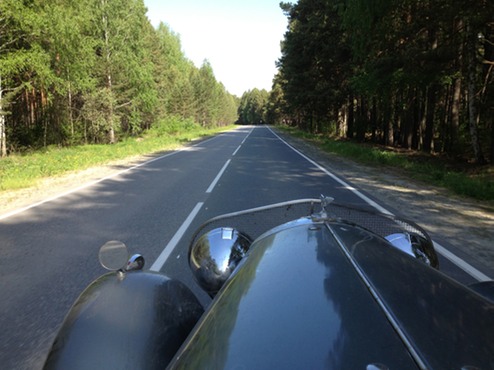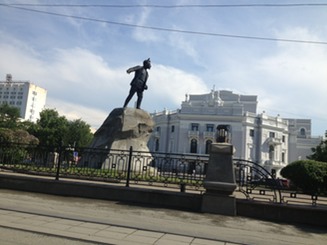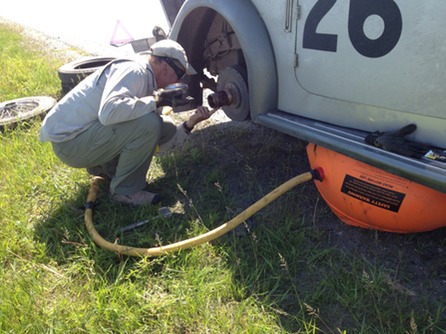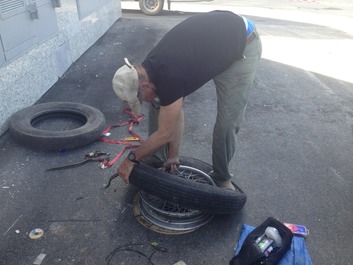 Our day started with a procession in memory of Emma. Many are emotionally wrought by the event and wanted to pay a tribute to her and the family in the other car. What a senseless accident. It occurred in a transit leg and it seems the driver of the other car according to some bystanders may have fallen asleep. He had his wife and a small baby in the car. I have this information second hand but I believe it is fairly accurate. Emma was a lively fun girl /women who most people knew  as always smiling and most  had chatted with. We feel for her family and brothers one of which flew back directly to England to be with their parents. I understand Emma's mum had surgery yesterday so this will be difficult. an autopsy took place this morning and she will go home tomorrow.
As an offering of our respect as a group we cancelled today's time trials and instead left the hotel on mass at 9:00 am and proceeded through Tyumen in single file..
The feeling was quite low and very subdued.
Our flat tire occurred about 45minutes out of Tyumen. I am driving today. It is my first all day drive. So it should be interesting. The steering is almost impossible to turn left the brakes sound like a cross between a squealing pig and a hyena , my arms are killing me. 
We stopped at the side car and motorbike museum half way through the day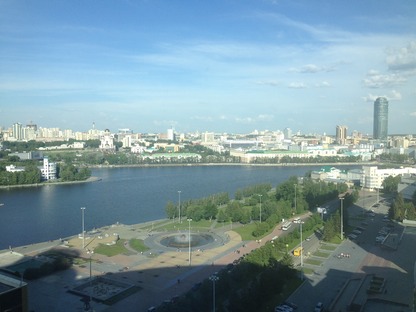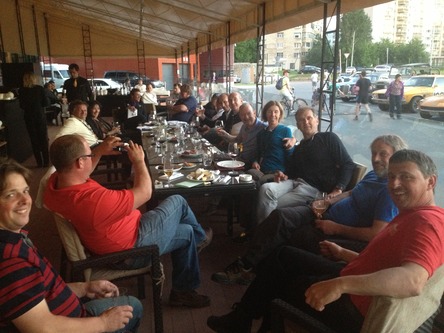 The drive was not too long today. But we  reached Yekaterinaburg in the height of rush hour skirting two severe thunderstorms. We parked switched tires from to back to the front and asked if the locals could find us inner tubes. 1/2 hour later they arrived with some interesting facsimiles. They wanted euros, over rubles. I paid them 20 euros for one so at least we have something in case of an emergency. The locals are all so keen to help but as we found with the springs their talents don't necessarily match their enthusiasm. Russians are an interesting lot. They rarely smile and often seem angry but  they are quick to engage you in conversation and generous to a t.
We are surprised by their hospitality but they do things quite differently up. It is clear that there is a double standard for people here and they seem to accept it.
We are tonight at the Hyatt hotel and it is very special. The rooms are great and the meal was excellent. We called Des to wish him Happy Birthday and the whole Belgium and Dutch contingent sang Happy Birthday to him. It was hard to hear but a lot of fun.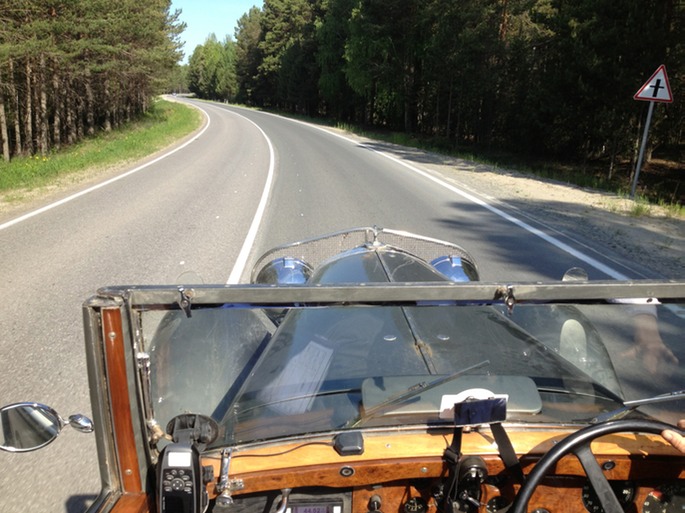 Tomorrow we start in 9th place overall and we still have our Gold status. We can only hope we can get through a another day or two with the ripped inner tubes.
Well falling asleep will write more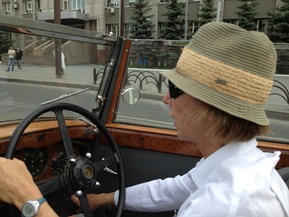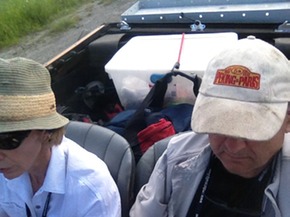 One more thing, Jenny and Loren have not been seen in two days now. Jenny has had more car trouble and of course the rumors are flying. I will ask tomorrow if any of the crew has any idea.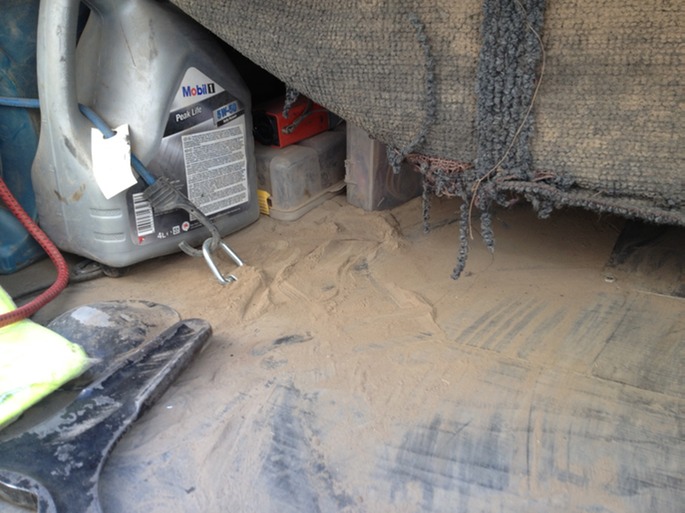 Tony says a few photos are out of sequence in the blog. I hope stuff gets corrected.. OOPs, I need a bit more sleep...
BE HERE NOW! BE SOMEWHERE ELSE LATER
Lee-Ann 🏁